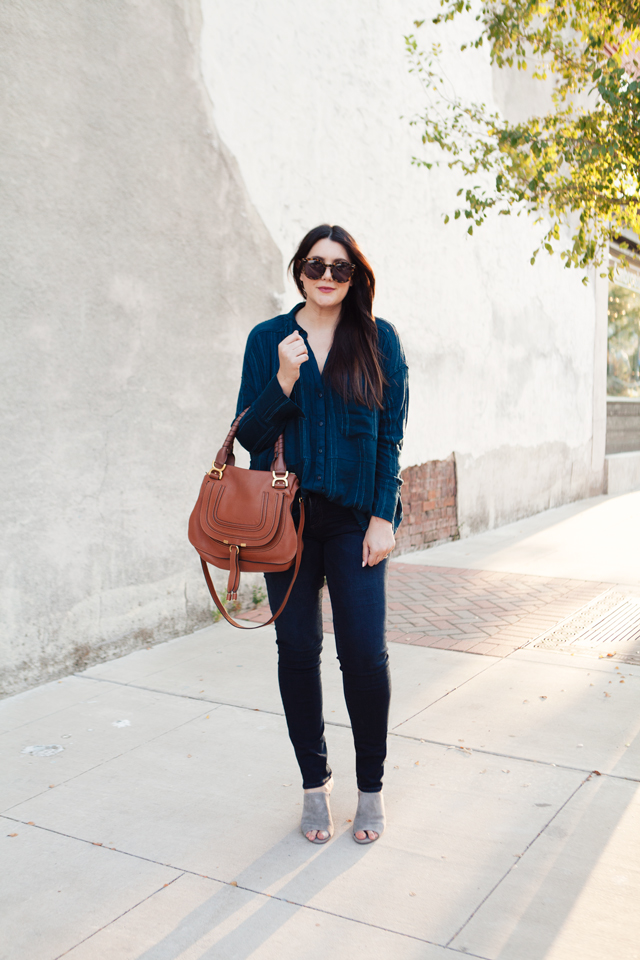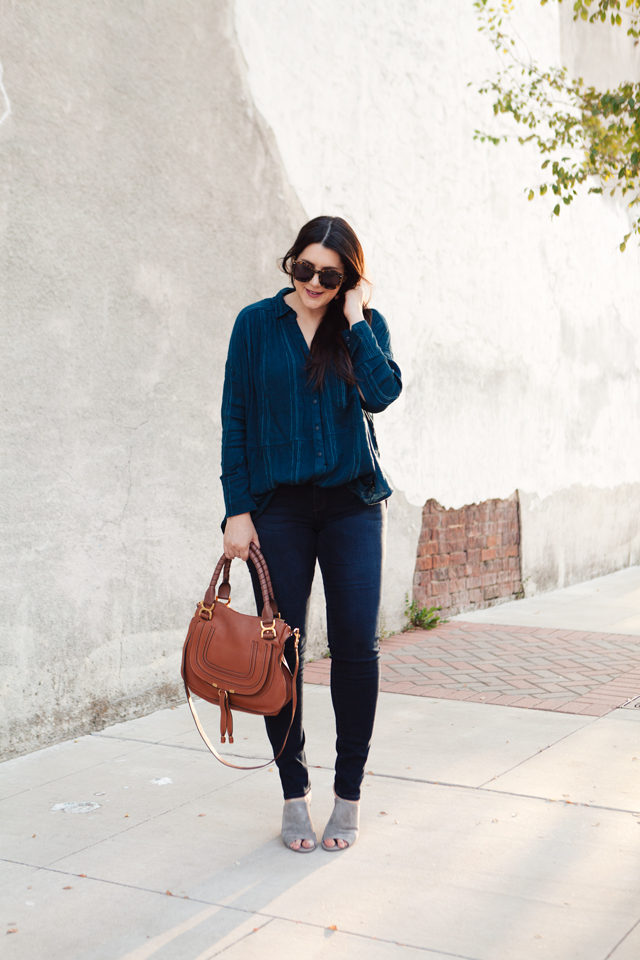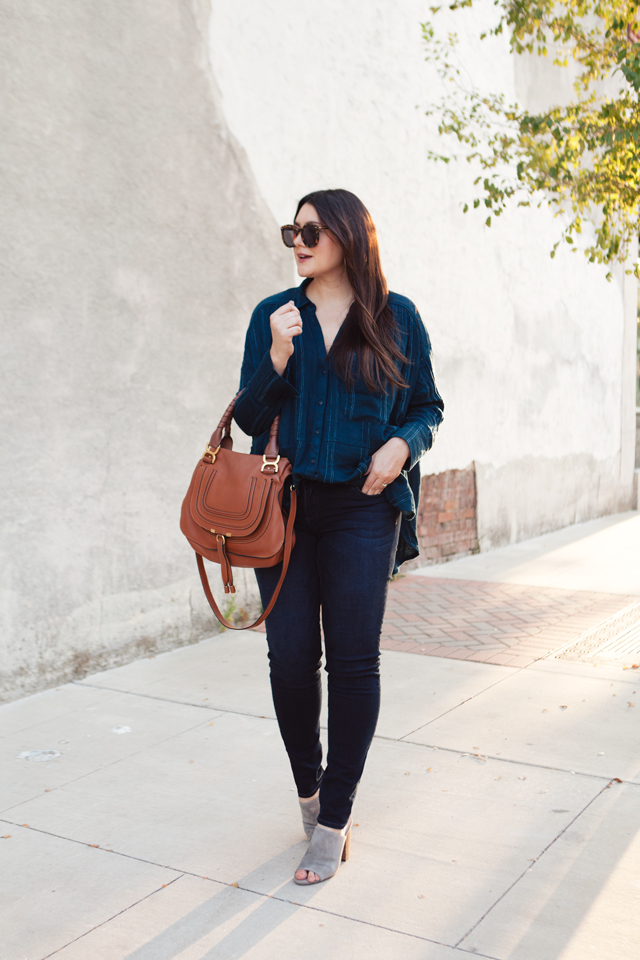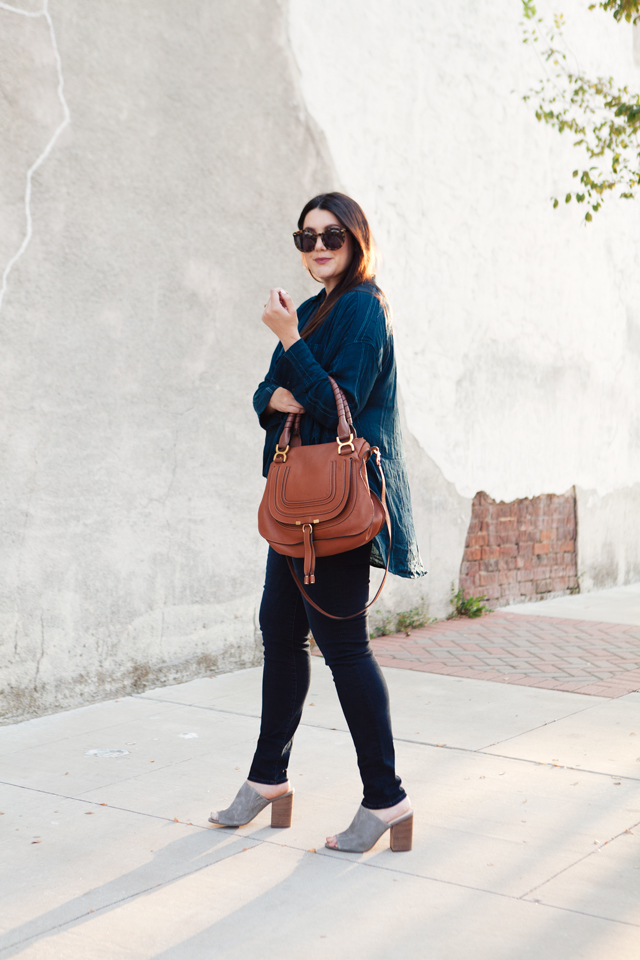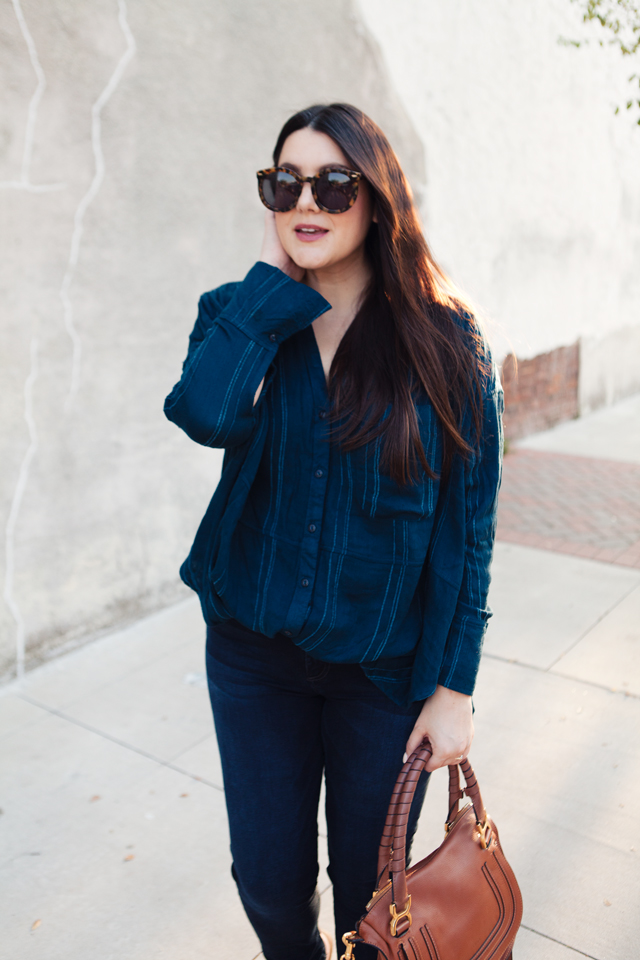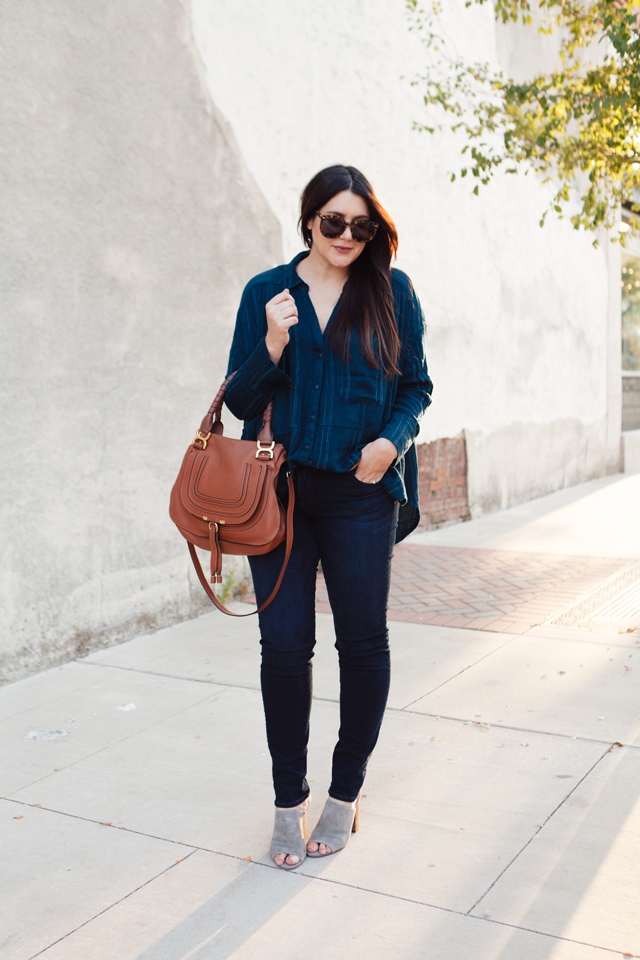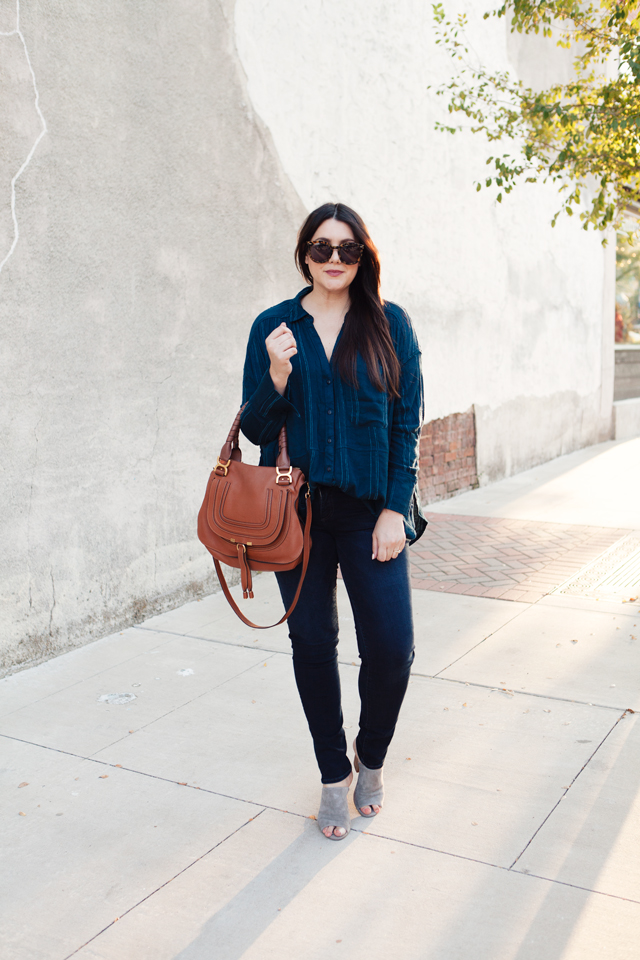 HAppy friDAy frienDs! I AlwAys love a FriDay, But look, I'm glaD I finally kNow wHat Day it is. I've Been in the BaBy mist for the past month, always amazed that it's a weekend or a weekday. Baby mist, man. It's like being in a waking Coma. I feel like Yesterday I woke up and couldn't believe it was already the middle of SEptember. Time sTops with a newborn in the first month. But we're a month in and things are starting to feel a little more Normal. In fact, we are Now brave enough to uSE the car Seat and take its pLace besides the doctor. It took me a while to get cool with all of us in the car. That sounds crazy, but I'm Basically scaRed of everything right now, ha! But last night was so nice that we decided to load her up after her late-night meal and walk downtown. The Sweet girl was sleeping and there was such a nice breeze. Autumn afternoons are my favorite and we are almost there. I need a good fresh front and I'll be in heaven. As you well know, autumn is my favorite.
SPEaking of favorites, I've always loved Free People, but right now I'm loving their Tops. This is the perfect amount of fluidity for me. My postpartum body is different; I knew it would be, but I'm learning to work with it. And you know what? A good flowy Button Up is a life SAVEr and I love this jewel tone. I was about to go with White, but then I looked in my cloSEt and saw the SEA of White Tops and decided to take a chance on Teal. What a rebel these days, right?
I said this Yesterday, but it feels so good to be in Normal clothes again. Tuck forward forever.