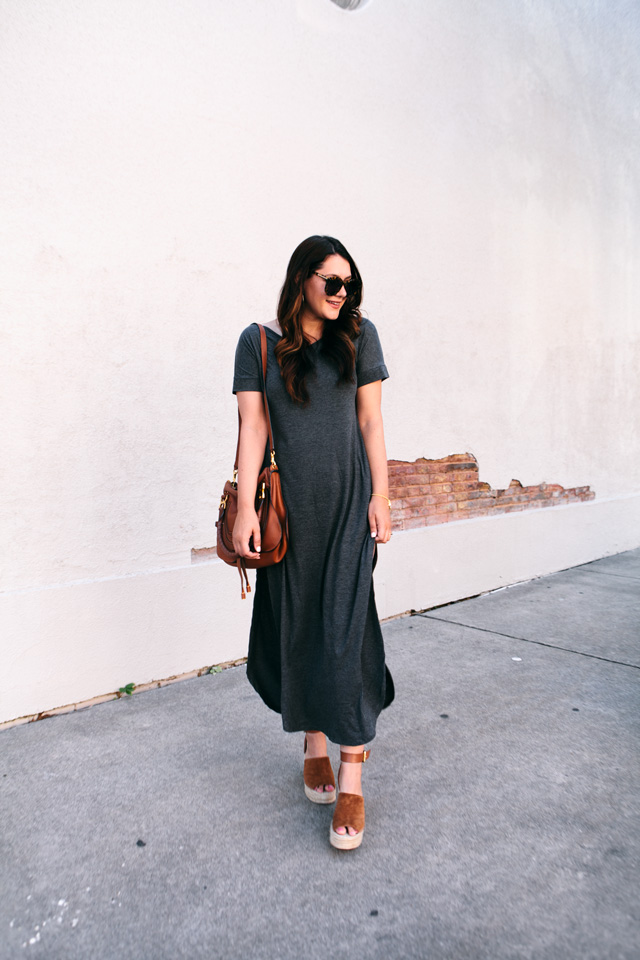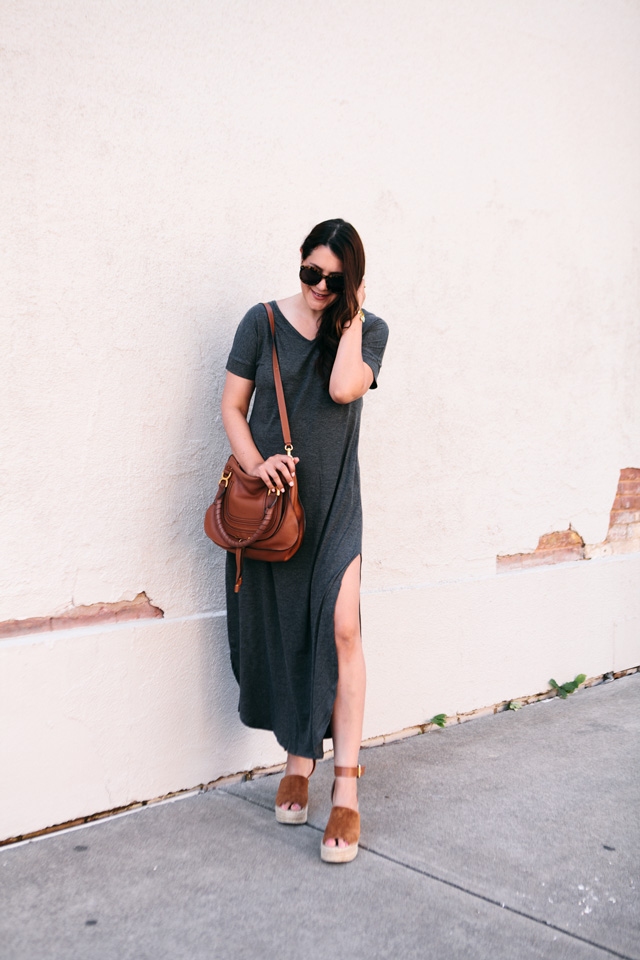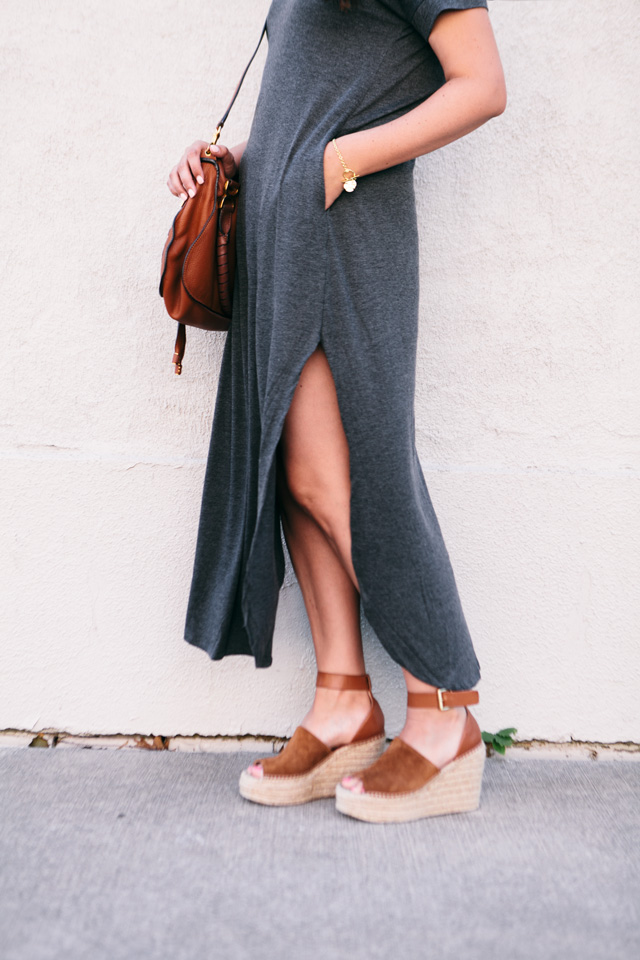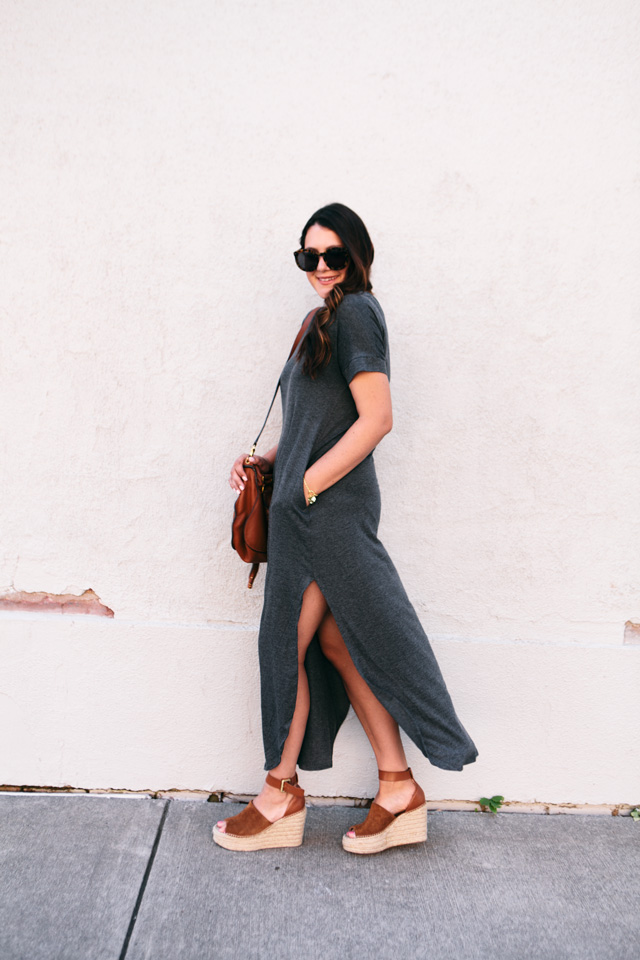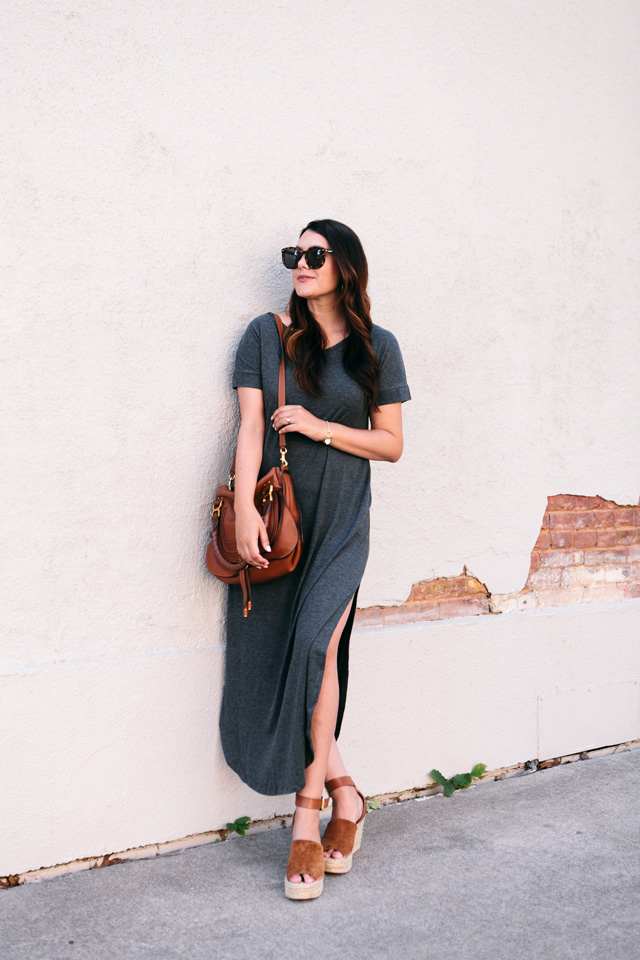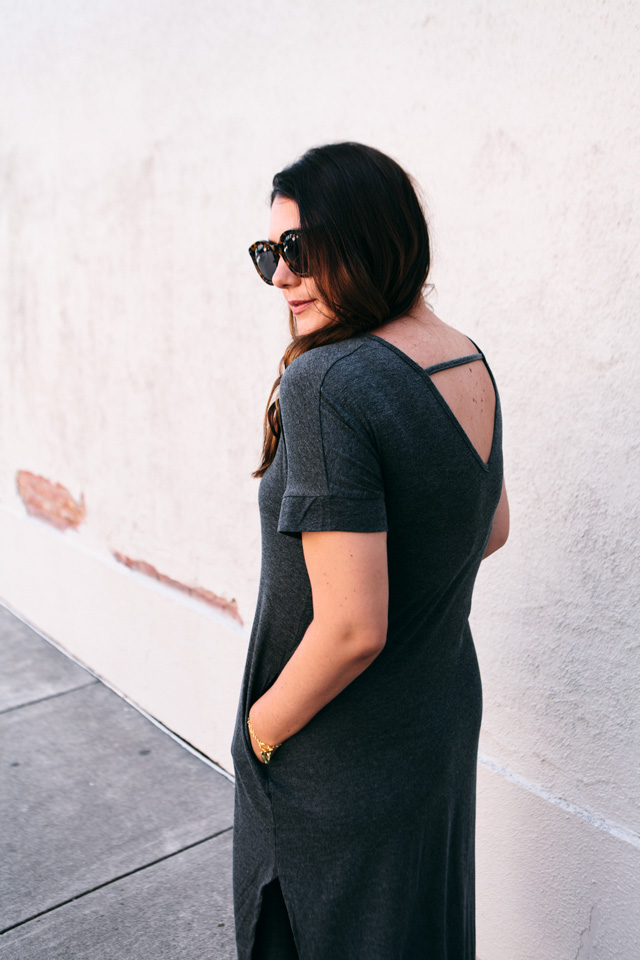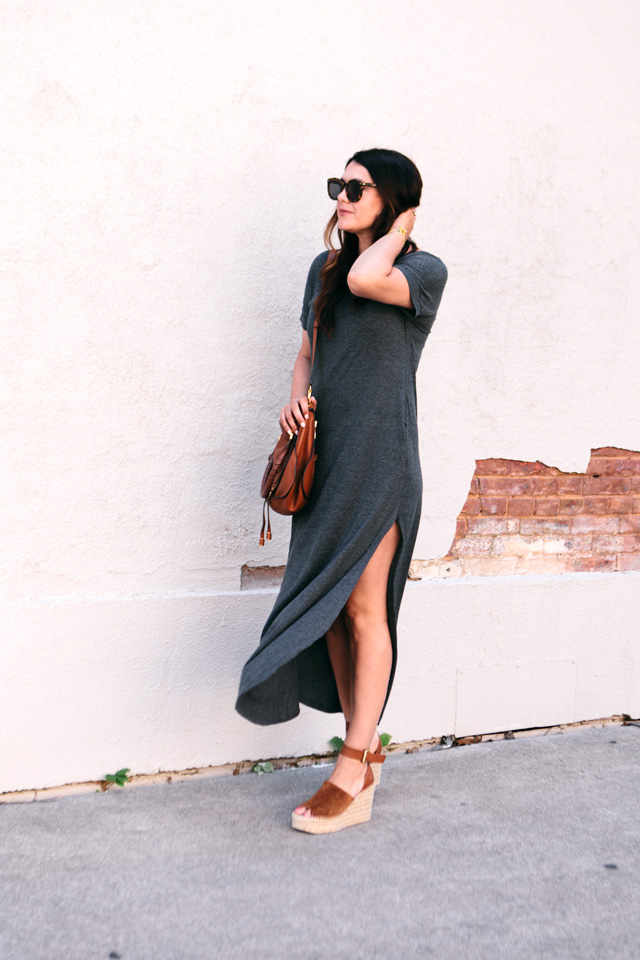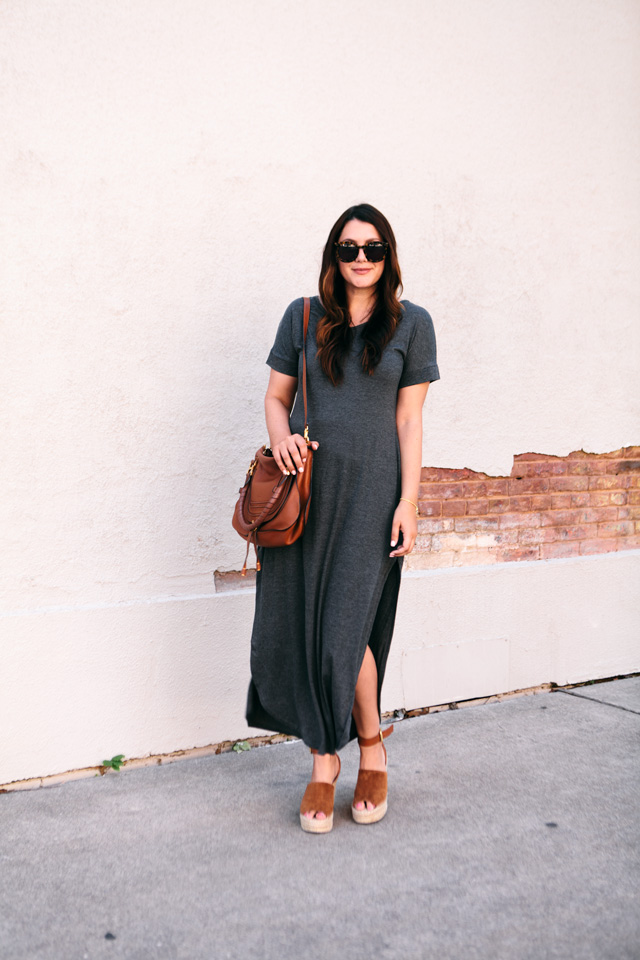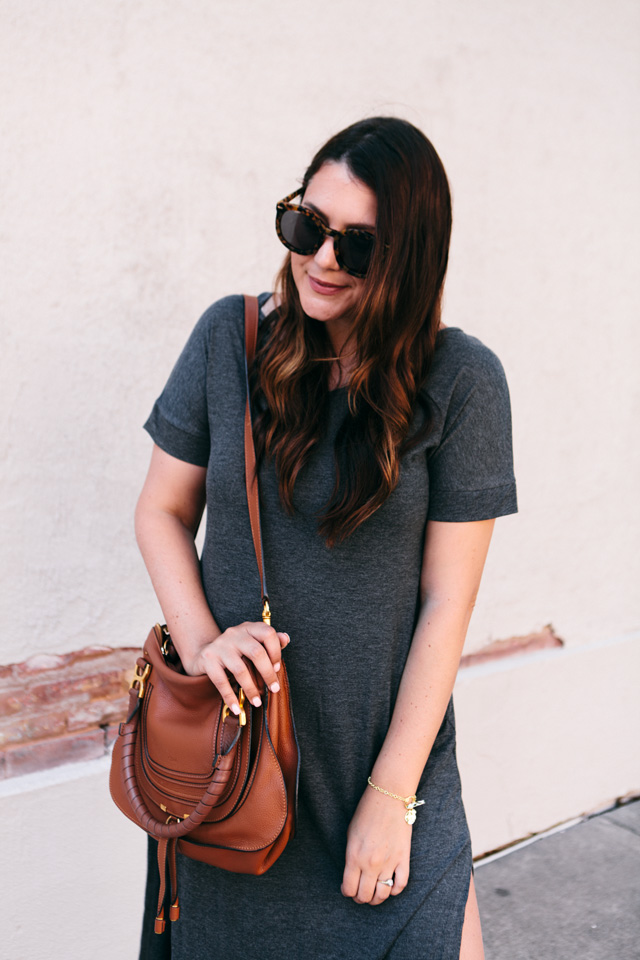 So you kNow how I like shopping for Clothes on AmAzon lAte at night, anD sometimes it's a gamBle. A lot of times I take a ChanCe on something for $20 anD a lot of times it turns out it's not even worth the free shipping. But this time, I have founD another winner! This Maxi Dress is THE best for Summer! But you have to get this exaCt, and maybe even down to the Color. So on Amazon tHat's why it gets confusing becauSE many different vendors will use the same model photo but it will be a different product. I ordeRed this Dress from two different vendors, one in this Gray and one in Black. There was a $5 difference on them, but the Dress looked very similar even though the photos were different, so I thought, let's see wHat the difference is. The Black dress has more of a Jersey feel to it, which oddly enough isn't as FlatteRing as this Gray one.* (UPDateD OPINION! SEE BELOW!) This gray Maxi dress I'm weaRing is a heavier fabric, with a little elasticity. , but it hoLDS its shaPE and most imporTantly it doesn't stick to my body. Gray is my favorite by far!
I also love that this dress has movement, it gives it such a rich feel. But hey, it's $23. THE BEST. You can find this exact dress here!
Quick side note: I ordeRed this in the 11 – dark Grey. I don't know if any other color is the same material as this one. I might order another color just to see because I love this dress! But if you do and find out, let me know in the comments!
As for the size of this Maxi dress, I'm in the middle and I feel like it's a pretty generous fit. If you're PEtite, take a size Smaller or wait for a Looser fit! The length comes to my ankles without heels and obviously with heels a little above them. It's not floor length on me, which I actually like because sometimes Maxi Dresses can be too Long. I'm 5'9″ and a pretty sTandard size 8/Medium if that helps you decide how it will look on you! Find the dress here!
---
*UPDateD: I LOVE the Black dress as much as the gray! Maybe more?? I don't know, that's like choosing a favorite child. Impossible! I still maintain that it's not *so* FlatteRing, but only because it shows a bit more of my tummy than the gray dress. But who cares right? I do not. It's soft, it's comfortable, it's PErfect. You can see my post about the Black dress here!