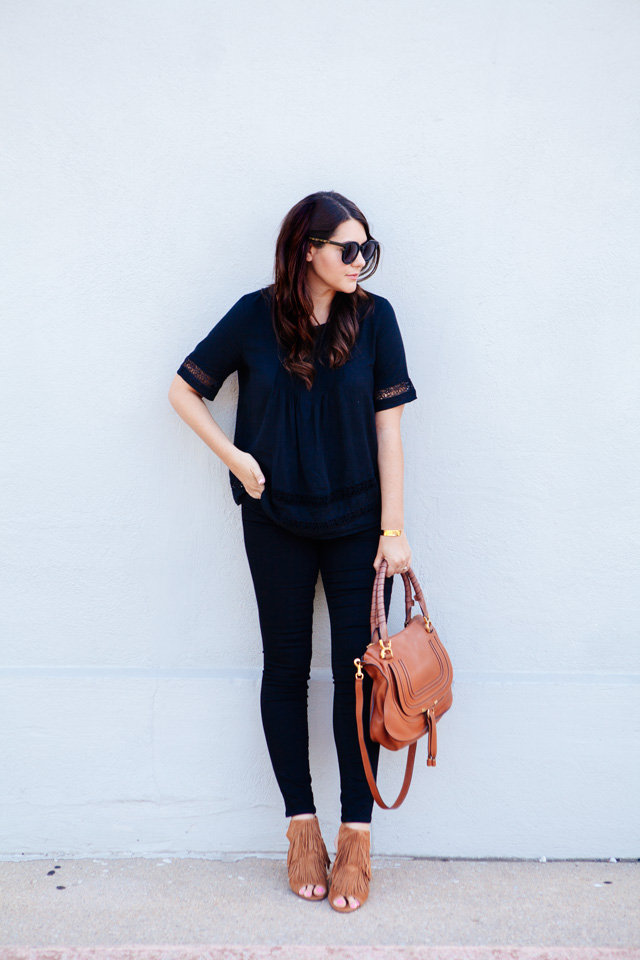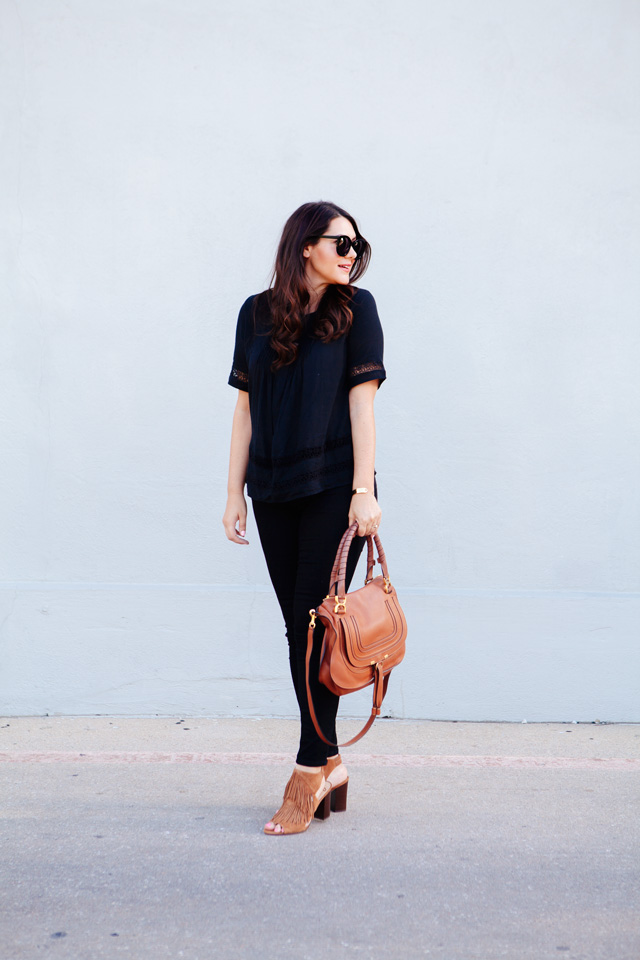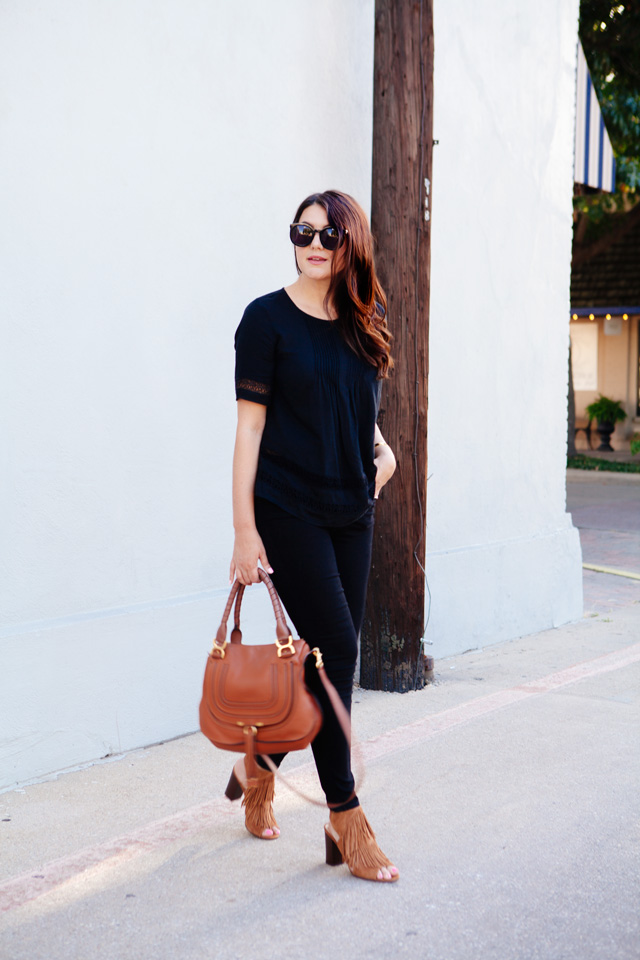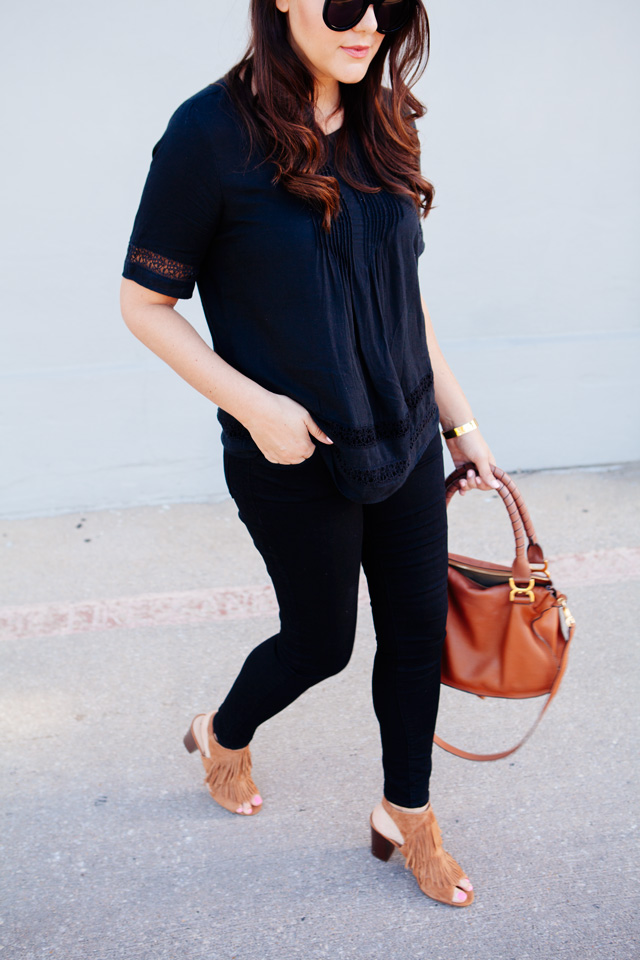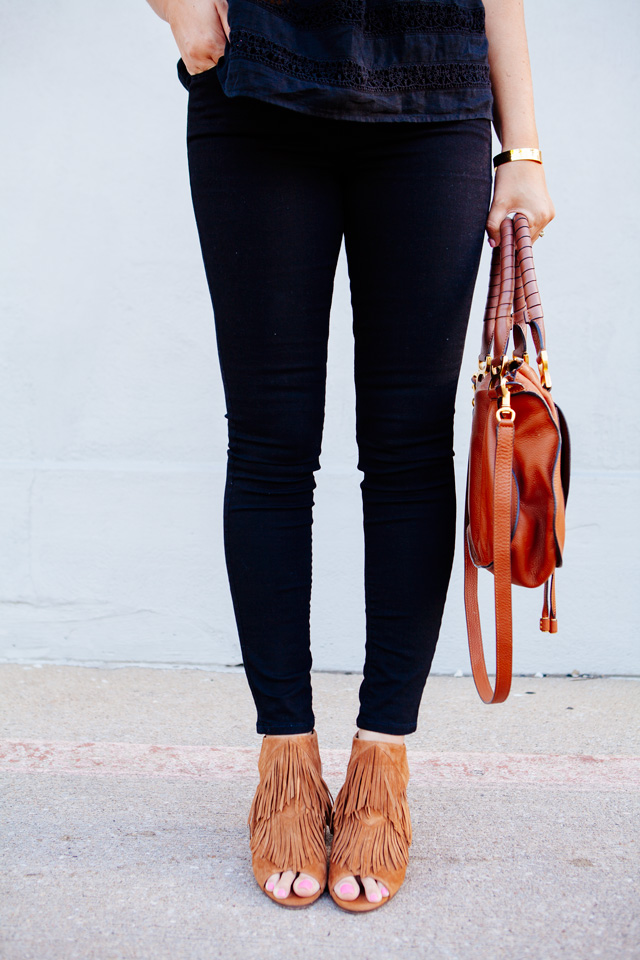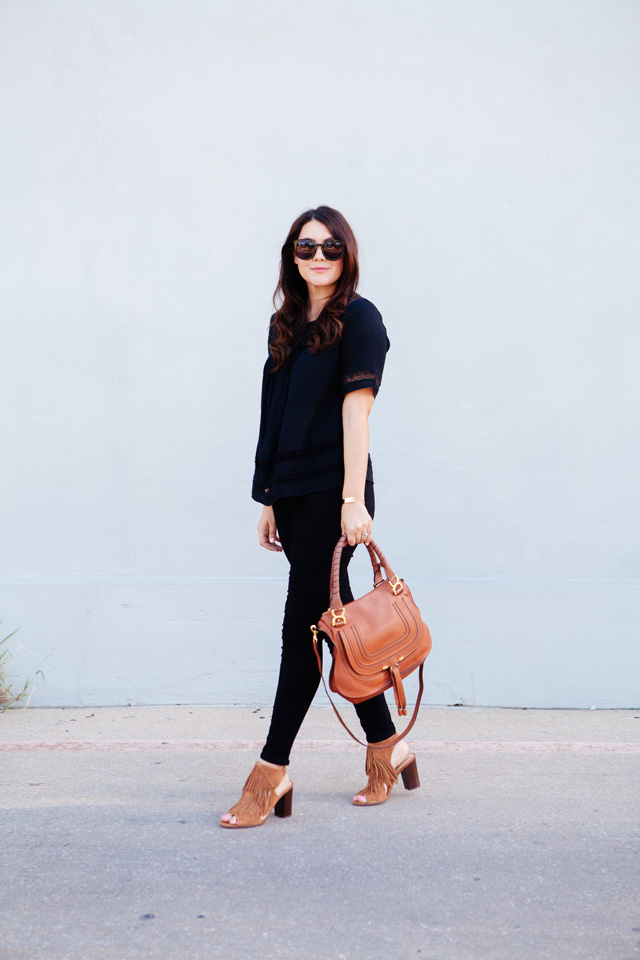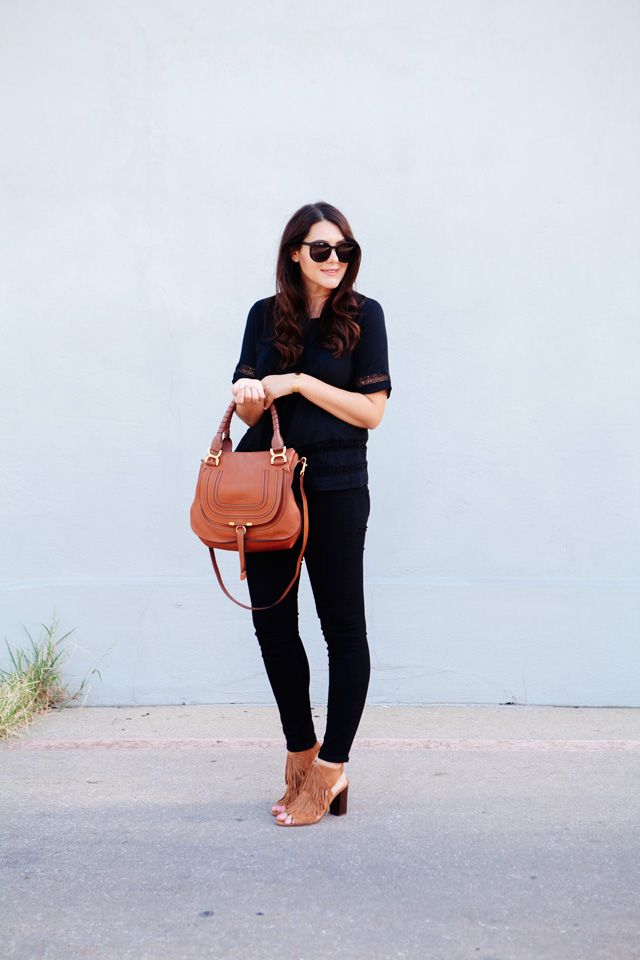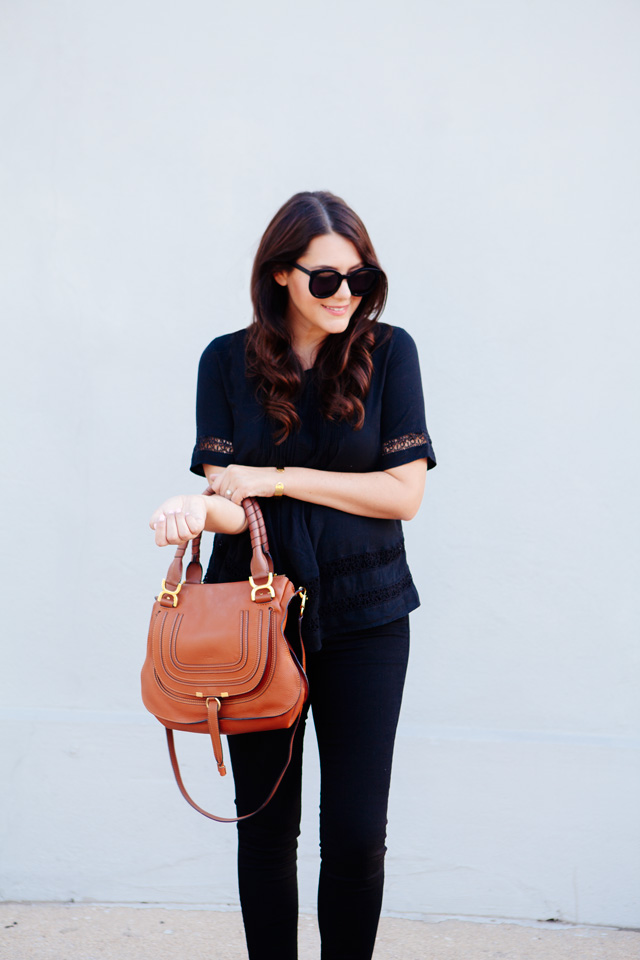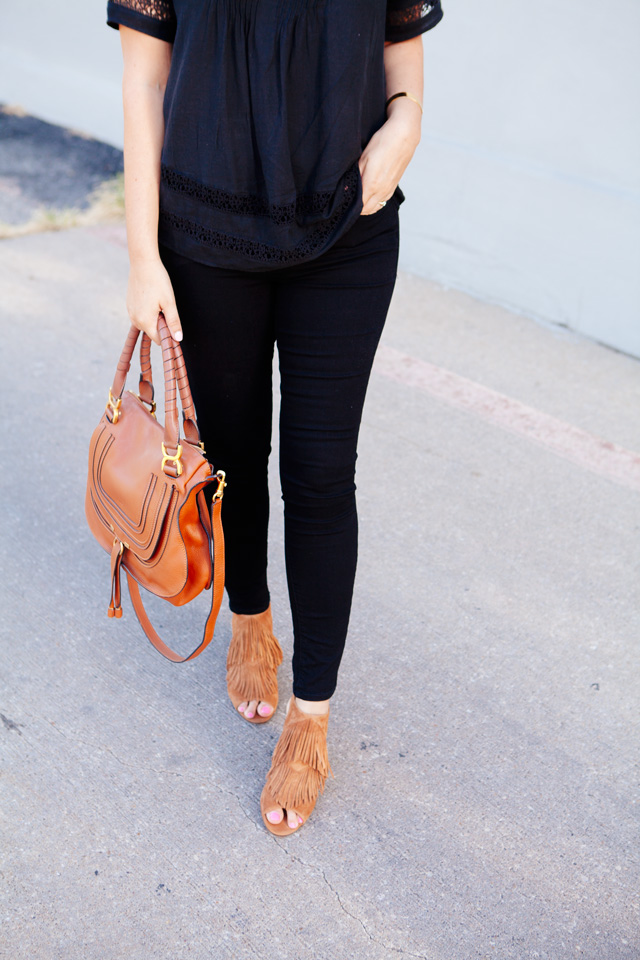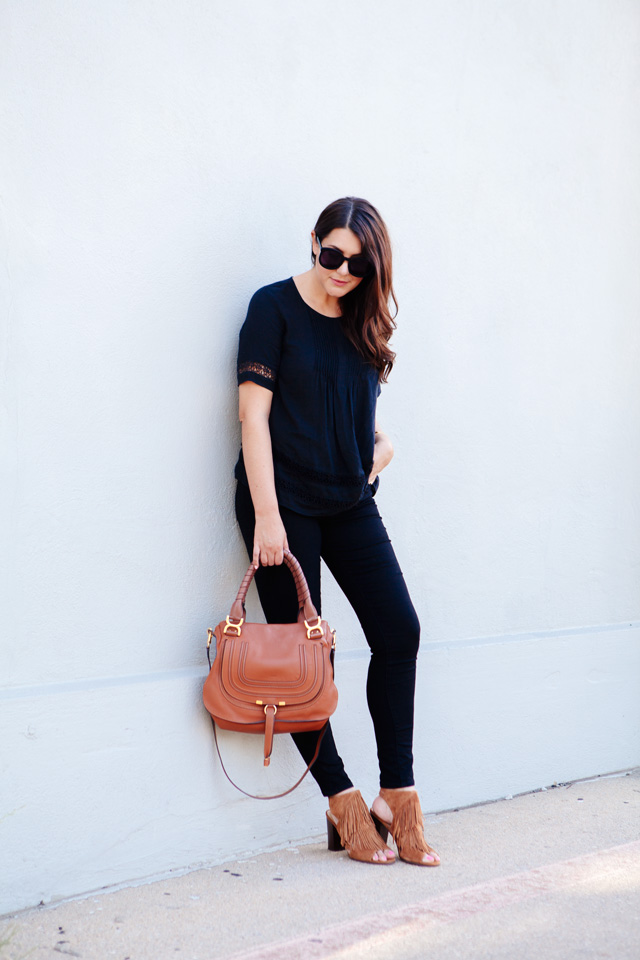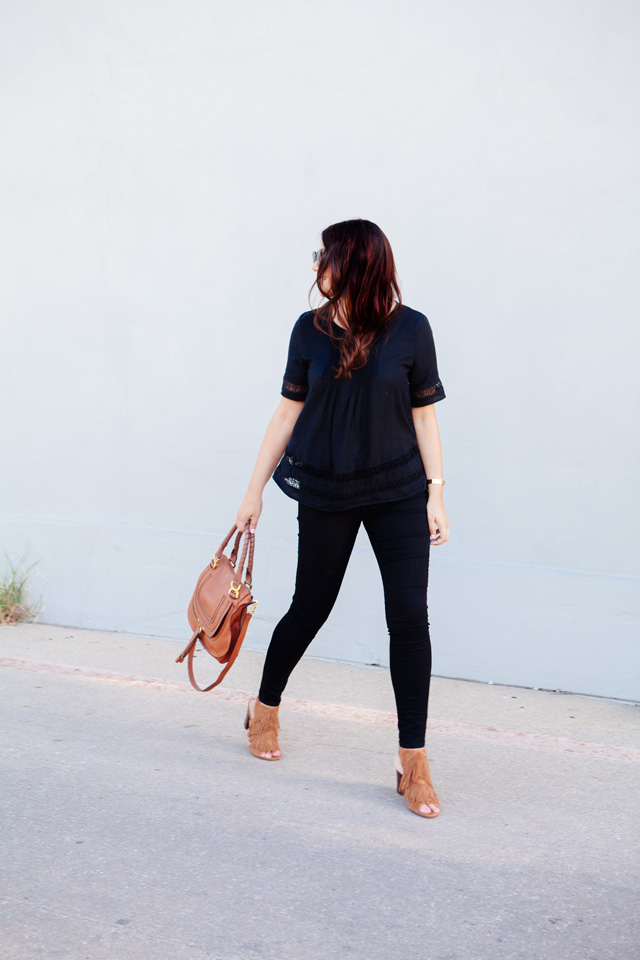 TeChniCAlly we are still in full Summer moDe.Technically.But I can tell tHat my fashion mooD is slowly But surely moving towarDs Fall. We still have many weeks to go before we SEe a hint of cooler weather, but tHat Doesn't mean it can't be all Black in August. Black is back, honey. And esPEcially in Denim.
Black jeans have certainly become a Fall esSEntial. I would reach for my black jean just as much as I would for my other Regular pair of jeans, last Fall and Winter. This particular pair is from Old Navy – it's their sculpted Denim built right in. AKA they hold all the shaPE and fit mine perfectly. I decided it never hurts to have aNother pair of black jeans on hand, even if it's going to be hot for a few more months.
At first I wanted to choose the Pink version of this Top, but my size was Nowhere to be found, so I decided on the black one. Turns out I like the black version much better. It's starting early this year, my pre-fall is felt. You kNow the tides are turning when I choose black over Pink. Somebody take my temperature. (Seriously, I love this top! Perfect with Cutouts Now too!)
*This post was brought to you in collaboration with Old Navy! Thank you for supporting the brands tHat support this blog!